While staying in the Renaissance Malmo Hotel in Stockholm, Sweden this past week, Anton Zavlavski (a.k.a. Zedd), tweeted a picture of the dinner menu given to him. The menu was entirely made of meals involving bacon.
"They did a little research," Zedd stated. "Straight up gangster."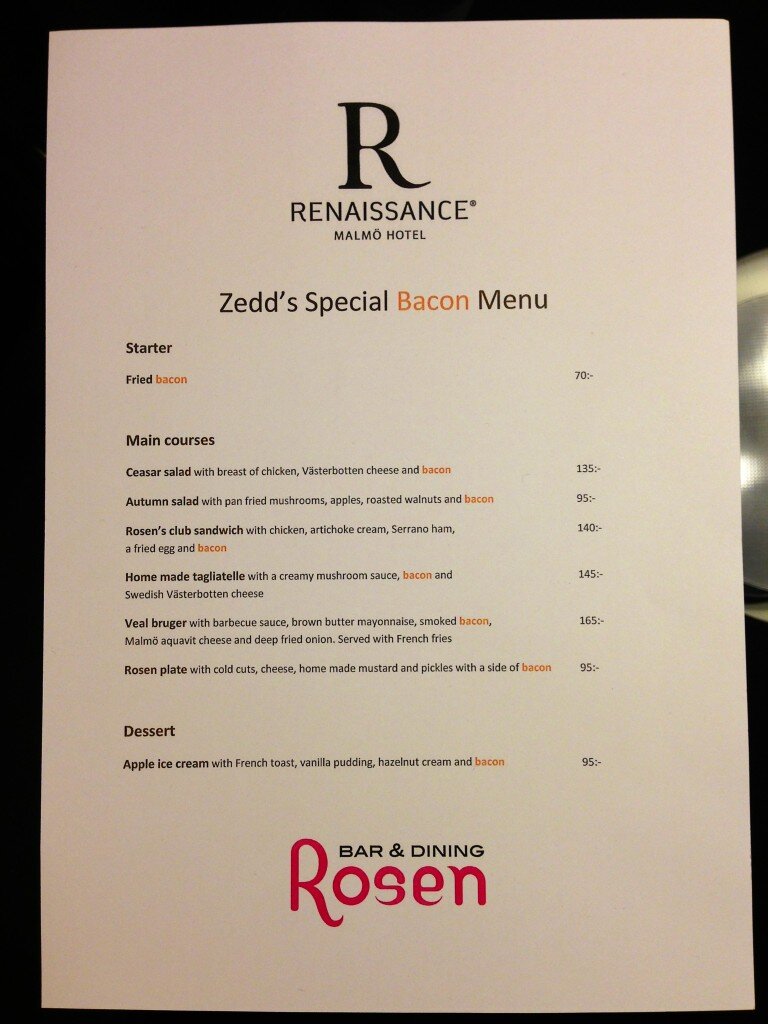 Are you all jealous? I sure am!